R&D
CENTER
SSP Major

Research Activities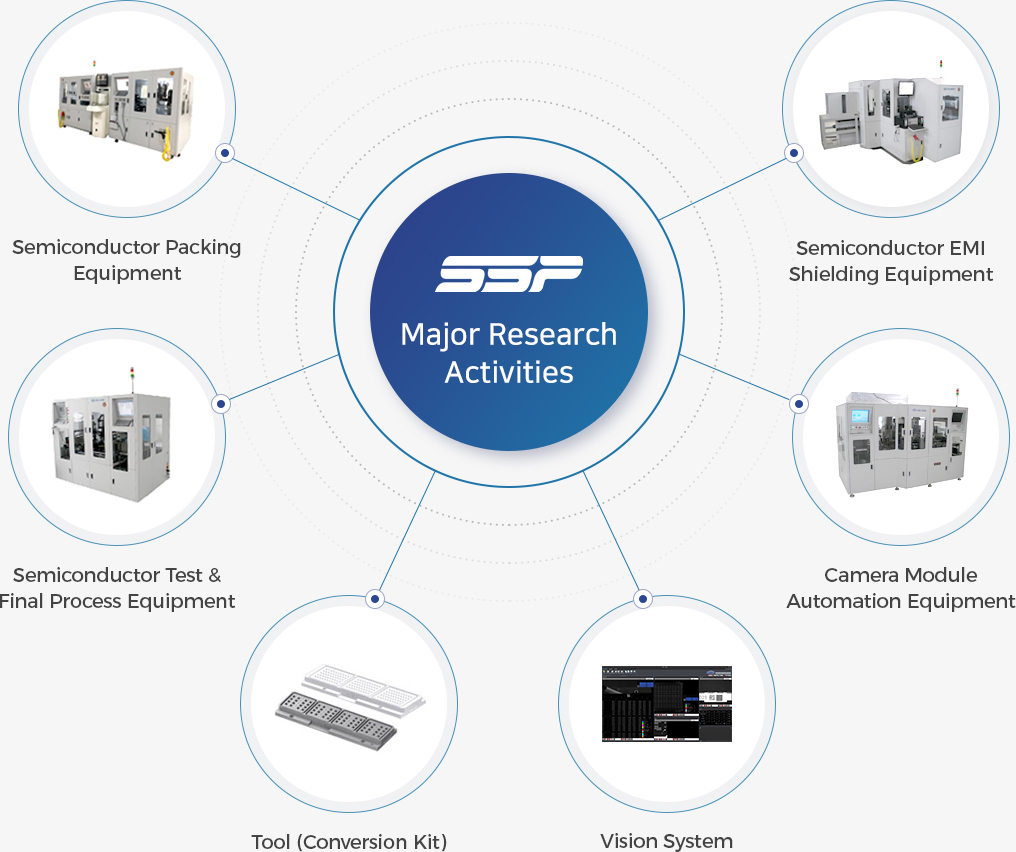 Mechanical Design

Team.
DESIGN
Semiconductor- Diverse fields including EMI Shield
Micro solder ball mount
Design on automation equipment including high-speed pick&place
DEVELOPMENT
Development of customized equipment
Development of equipment applied with new technology
RESERCH
Checking product through multiple tests and handling various problems after tests

S/W Develop

Team.
CONTROL
Development and operation of software by using standardized hardware
SETUP
Check on equipment part and parts for equipment operation and basic setting composition
TEST
Equipment manufacturing's final step for product optimization and checking

Vision

Team.
STABILITY
Half Pixel Repeatability
Tele-centric lens 18
Lens Calibration
PERFORMANCE
High Speed Alignment System
Multi-Shot Inspection
1/50 Sub Pixel Measuring
CUSTOMER FRIENDLY SOFTWARE
Multi-Mode (Customer Requirement)
Docking type GUI (Customizing)